about our company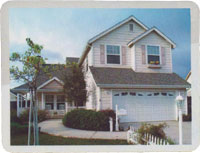 Our Mission
To provide any and all potential customers a professional and honest service from start to finish while offering top of the line, state of the art products and materials.
Sustainability And Promise
Long lasting roof with a warranty from a company thats been around for over 30 years.
why choose us?
A
Experience
Over 30 years in the industry of roofing in southern ontario, we've seen and dealt with it all. There is no roof that will surprise us.
B
Quality
We use only the highest of quality products including shingles, vents, nails, caulking, flashing, skylights and more… You will have the selection of many different shingle types and qualities with different life expectancies.
C
Quantity
Nothing is over looked when it comes to doing your roof. We will make sure you're aware of every option suitable for your roof from extra paper, ice & water shield, to extra ventilation or plywood or board replacements.
D
Cleanliness
Our crews have an extremely high standard of a clean job site. You will never see garbage left on your roof or your yard overnight and you can expect to see your home exactly the way it was prior to having your roof done. All nails are picked up from your yard with industrial size magnets for extra safety.